22x8.5 VCT Wheels V79 Black Machined Rims
May 13, 2023
Automotive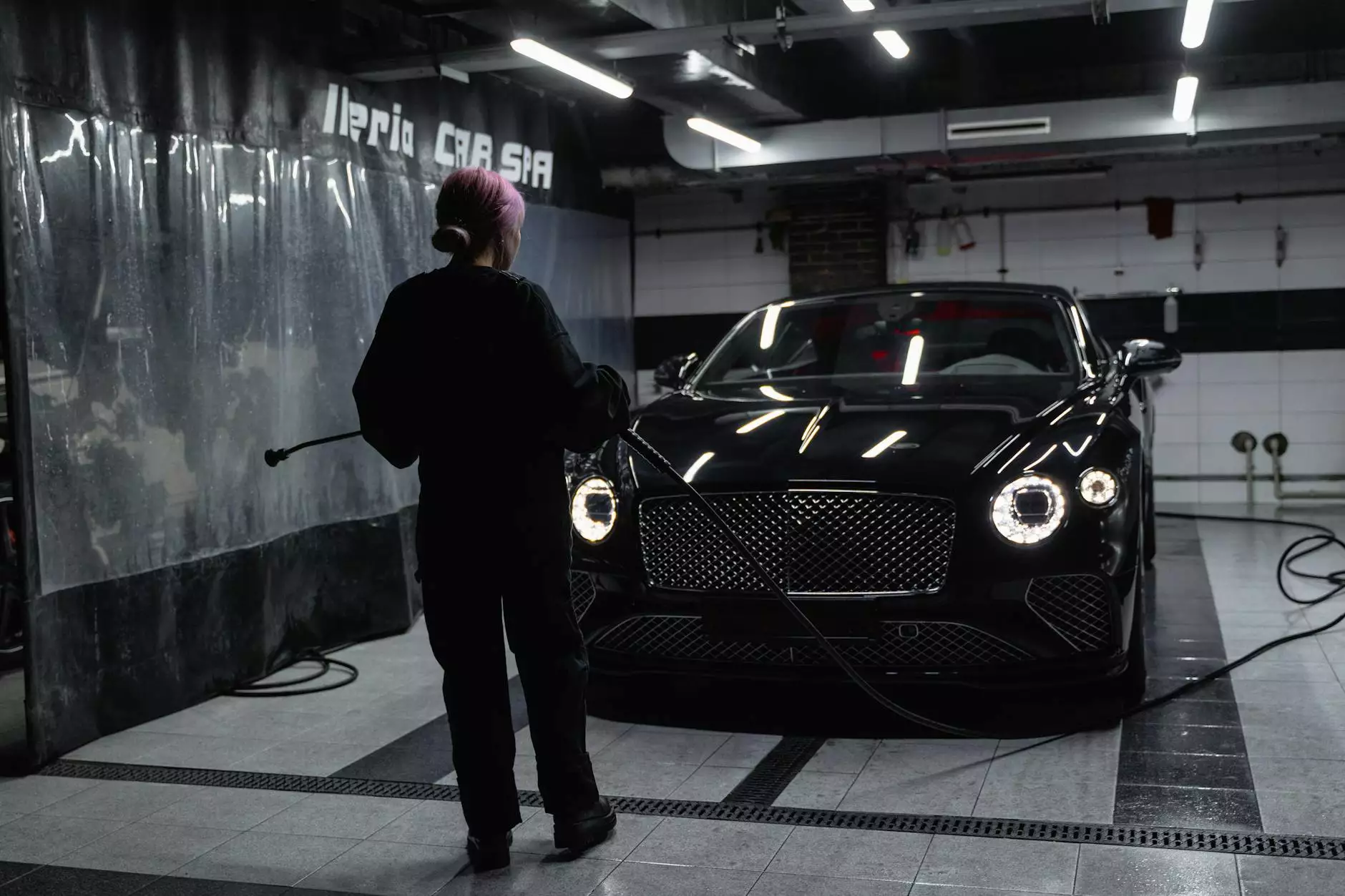 Enhance Your Vehicle's Style and Performance
Revitalize your car's appearance with the 22x8.5 VCT Wheels V79 Black Machined Rims, exclusively available at Kiwi Steves Hot Rod Shop. When it comes to finding the perfect combination of style, performance, and durability, these rims are the ultimate choice for car enthusiasts.
Superior Design and Craftsmanship
Our V79 Black Machined Rims are meticulously crafted to provide a stunning and unique aesthetic for your vehicle. The sleek black finish combined with meticulously machined details adds a touch of elegance and exclusivity to your ride.
Designed with precision engineering, these rims offer a perfect fit and exceptional performance. Constructed from top-quality materials, they are built to withstand the demands of the road and provide long-lasting durability.
Unmatched Performance
Not only do the 22x8.5 VCT Wheels V79 Black Machined Rims enhance the look of your vehicle, but they also significantly improve its performance. The lightweight design reduces unsprung weight, resulting in improved acceleration, braking, and overall handling.
With our rims, you can enjoy a smoother and more responsive driving experience. The advanced engineering ensures optimal balance and stability, allowing you to conquer the toughest corners with confidence.
Wide Compatibility
At Kiwi Steves Hot Rod Shop, we understand that every vehicle is unique. That's why our 22x8.5 VCT Wheels V79 Black Machined Rims are available in various bolt patterns and offsets to ensure compatibility with a wide range of cars, trucks, and SUVs.
Whether you drive a sporty coupe, a rugged truck, or a luxurious SUV, our rims will seamlessly integrate with your vehicle's existing design, complementing its individual character and elevating its overall appearance.
Easy Installation and Maintenance
Installing your new V79 Black Machined Rims is a breeze with our user-friendly installation guide. Equipped with standard mounting points, these rims can be easily fitted to your vehicle, saving you time and hassle.
Furthermore, maintaining the pristine condition of your rims is effortless. The high-quality finish resists corrosion, dirt, and brake dust, allowing your rims to maintain their showroom shine with minimal effort.
Exceptional Customer Satisfaction
At Kiwi Steves Hot Rod Shop, we value our customers and strive to provide exceptional products and service. Our 22x8.5 VCT Wheels V79 Black Machined Rims are backed by our commitment to quality, ensuring your complete satisfaction.
With our dedicated customer support team, we are here to assist you every step of the way. Whether you have questions about fitment, installation, or need after-sales support, our knowledgeable team is ready to provide expert guidance and assistance.
Upgrade Your Vehicle Today
Elevate your car's style and performance with the 22x8.5 VCT Wheels V79 Black Machined Rims from Kiwi Steves Hot Rod Shop. With their superior design, unmatched performance, and wide compatibility, these rims are the perfect addition to any vehicle.
Experience the difference that quality and craftsmanship make. Visit Kiwi Steves Hot Rod Shop now and browse our extensive selection of aftermarket parts and accessories to transform your vehicle into a true automotive masterpiece.