VCT Wheels Cyclone Chrome Rims
Mar 1, 2019
Automotive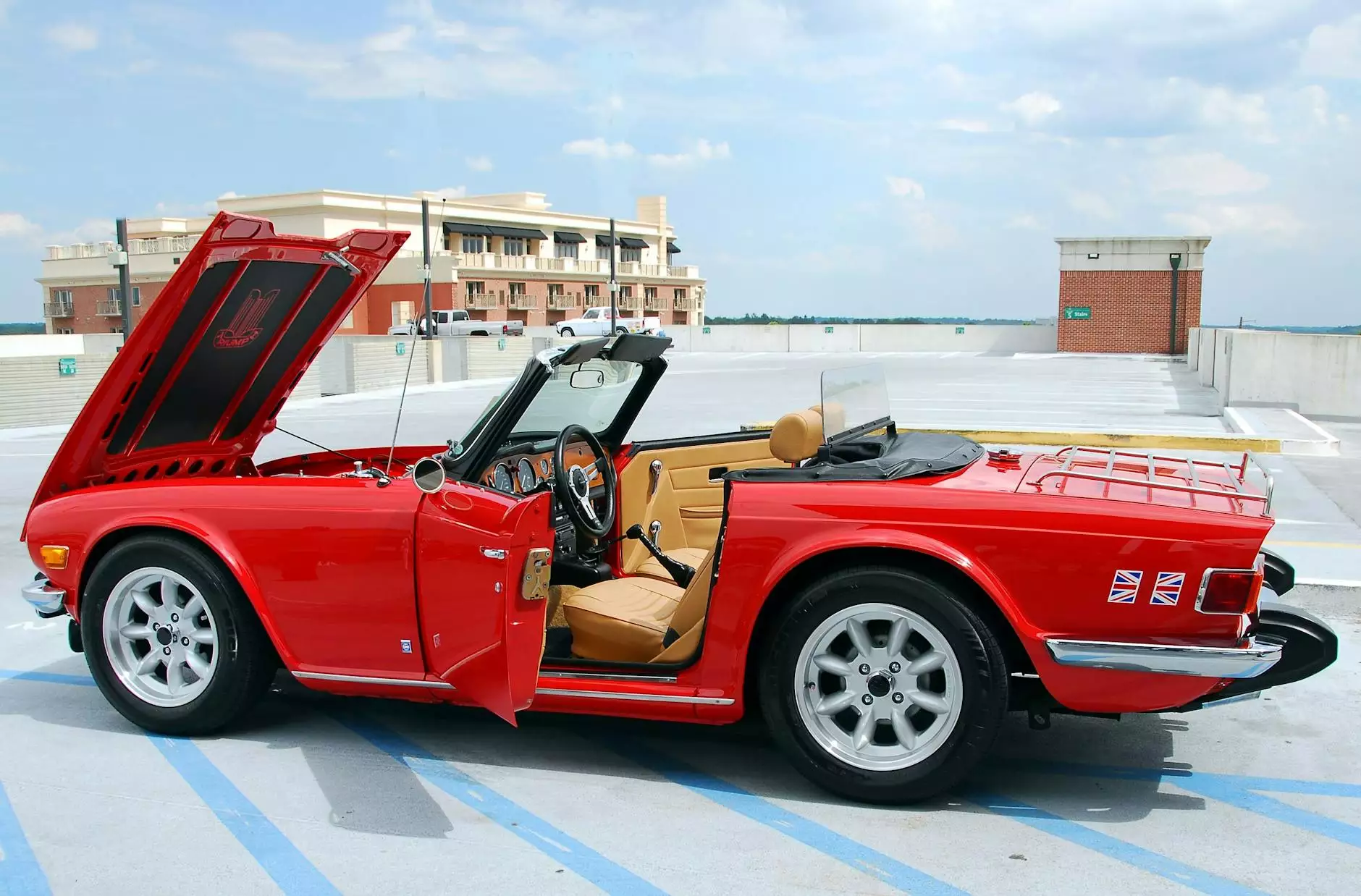 Enhance Your Vehicle's Style with VCT Wheels Cyclone Chrome Rims
Welcome to Kiwi Steve's Hot Rod Shop, your ultimate destination for top-notch automotive accessories. If you're looking to upgrade your vehicle's appearance with a touch of elegance, we have the perfect solution for you. Introducing our exclusive collection of VCT Wheels Cyclone Chrome Rims, designed to transform your ride into a head-turning work of art.
Unmatched Quality and Craftsmanship
At Kiwi Steve's Hot Rod Shop, we understand the importance of quality and attention to detail when it comes to automotive accessories. Our VCT Wheels Cyclone Chrome Rims are meticulously crafted using the finest materials and innovative manufacturing techniques. The result is a set of rims that not only look stunning but also deliver exceptional performance and durability.
Aesthetics Meets Performance
Striking the perfect balance between aesthetics and performance, our VCT Wheels Cyclone Chrome Rims are the epitome of style and functionality. With their sleek chrome finish and eye-catching design, these rims are sure to elevate your vehicle's appearance to a whole new level. Whether you own a classic car, a sports vehicle, or a modern sedan, our rims are designed to fit a wide range of vehicle models, making them a versatile choice for all automotive enthusiasts.
Customization Options
We believe that every vehicle deserves a unique touch, which is why our VCT Wheels Cyclone Chrome Rims offer various customization options. With a wide range of sizes, offsets, and bolt patterns available, you can find the perfect fit for your specific vehicle requirements. Our experienced team is also available to guide you through the selection process, ensuring that you make an informed decision that aligns with your individual style and preferences.
Unleash Your Vehicle's Potential
Upgrading to VCT Wheels Cyclone Chrome Rims not only enhances your vehicle's aesthetics but also unlocks its full potential. With their lightweight construction and optimized engineering, our rims offer improved handling, better traction, and enhanced overall performance on the road. Gone are the days of settling for ordinary rims – Kiwi Steve's Hot Rod Shop empowers you to take your vehicle to the next level.
Why Choose Kiwi Steve's Hot Rod Shop?
When it comes to finding the perfect automotive accessories, trust is paramount. Here's why Kiwi Steve's Hot Rod Shop stands out among the competition:
Extensive Selection
With our vast inventory of automotive accessories, including the highly sought-after VCT Wheels Cyclone Chrome Rims, we've got you covered. Explore our shop and discover the perfect additions for your vehicle.
Unparalleled Customer Service
At Kiwi Steve's Hot Rod Shop, we prioritize customer satisfaction above all else. Our knowledgeable and friendly team is always ready to provide expert guidance and assistance, ensuring that your experience with us is nothing short of exceptional.
Competitive Pricing
We believe that quality automotive accessories should be accessible to everyone. That's why we offer our VCT Wheels Cyclone Chrome Rims at competitive prices, without compromising on quality. Your dream of upgrading your vehicle is within reach at Kiwi Steve's Hot Rod Shop.
Fast and Reliable Shipping
We understand that timely delivery is crucial when it comes to online shopping. That's why we provide fast and reliable shipping services, ensuring that your VCT Wheels Cyclone Chrome Rims reach your doorstep safely and swiftly. Sit back and relax while we take care of the logistics.
Upgrade Your Vehicle Today!
Don't settle for mediocrity – give your vehicle the attention it deserves with VCT Wheels Cyclone Chrome Rims from Kiwi Steve's Hot Rod Shop. Explore our selection and make a statement on the road. It's time to unleash your vehicle's true potential!