1987 Chevrolet El Camino IROC Replica 22 inch Wheels
Mar 21, 2023
Automotive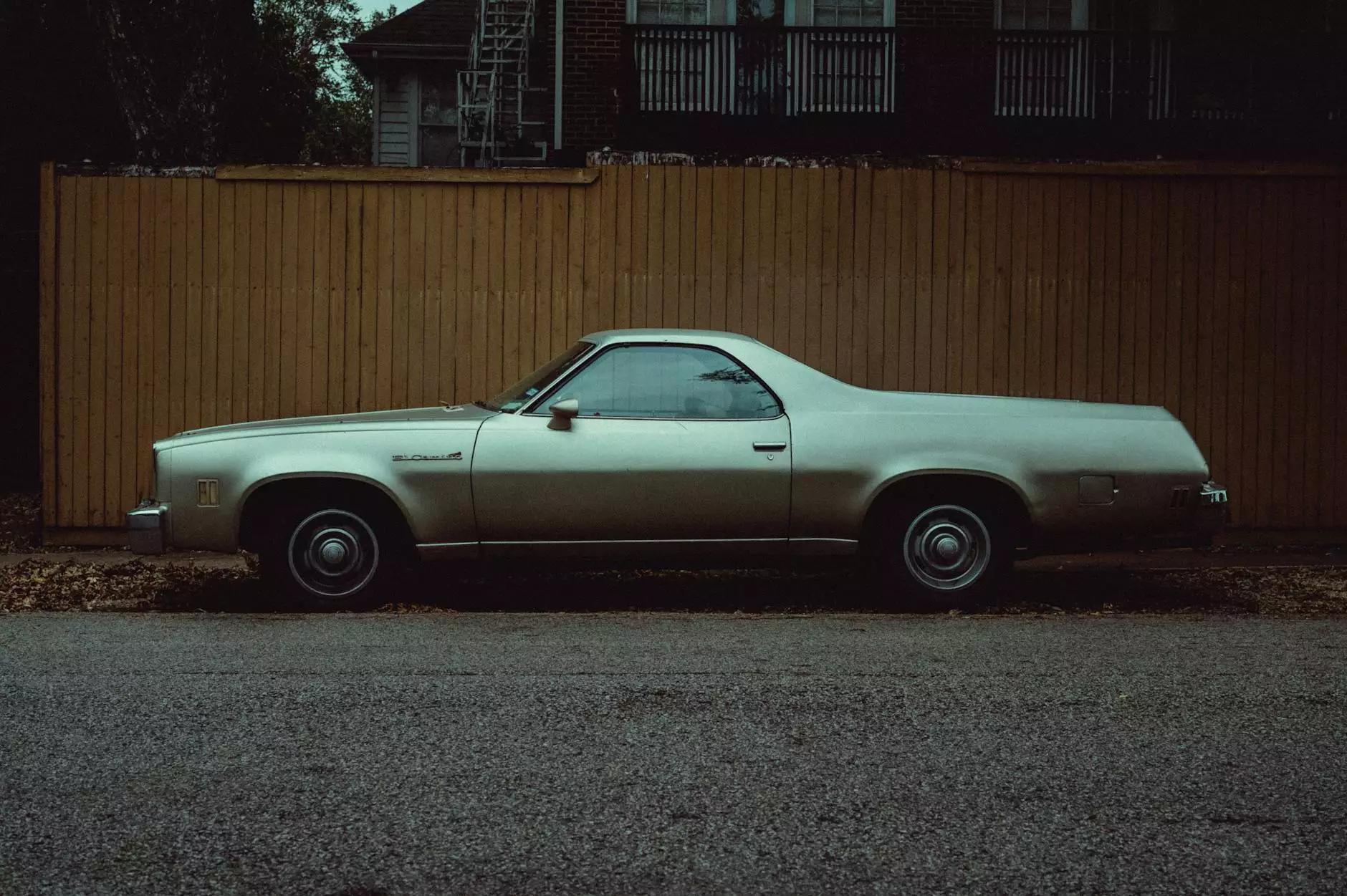 Classic Design Meets Modern Performance
At Kiwi Steve's Hot Rod Shop, we take pride in offering the best automotive creations, and the 1987 Chevrolet El Camino IROC Replica with 22-inch wheels is no exception. This iconic vehicle combines the timeless design of the El Camino with modern upgrades, resulting in a masterpiece that will turn heads wherever you go.
Unleash the Power
This El Camino is equipped with a powerful engine that delivers an exhilarating driving experience. The 22-inch wheels not only enhance the vehicle's stance but also improve its handling and overall performance. Whether you're cruising down the street or hitting the open road, this car will provide you with the power you need.
Exquisite Craftsmanship
Every aspect of this IROC Replica has been meticulously crafted to perfection. From the sleek exterior design to the luxurious interior, no detail has been overlooked. The attention to detail is evident in every curve and contour, showcasing the expertise of our skilled craftsmen at Kiwi Steve's Hot Rod Shop.
Superior Comfort and Technology
Step inside the 1987 Chevrolet El Camino IROC Replica and you'll be greeted by a thoughtfully designed interior that offers superior comfort and modern technology. The seating provides excellent support, ensuring a comfortable ride even during long journeys. The advanced infotainment system keeps you connected, while the high-quality sound system provides an immersive audio experience.
Unforgettable Driving Experience
Driving this IROC Replica is more than just a means of transportation; it's an unforgettable experience. The well-tuned suspension, responsive steering, and powerful brakes work together to offer precise handling and control. Whether you're navigating city streets or exploring scenic routes, the El Camino delivers an engaging and thrilling driving experience for enthusiasts.
Beyond Expectations
At Kiwi Steve's Hot Rod Shop, we strive to exceed our customers' expectations, and this 1987 Chevrolet El Camino IROC Replica with 22-inch wheels is a testament to that commitment. Our team of experts has spared no effort in creating a vehicle that not only looks incredible but also performs flawlessly. We take pride in our work and aim to provide our customers with the best hot rod experience possible.
Visit Kiwi Steve's Hot Rod Shop
If you're passionate about classic cars and want to experience the thrill of owning a meticulously crafted vehicle, visit Kiwi Steve's Hot Rod Shop today. Our knowledgeable team will be happy to assist you in exploring our collection and finding the perfect hot rod to suit your style and preferences.