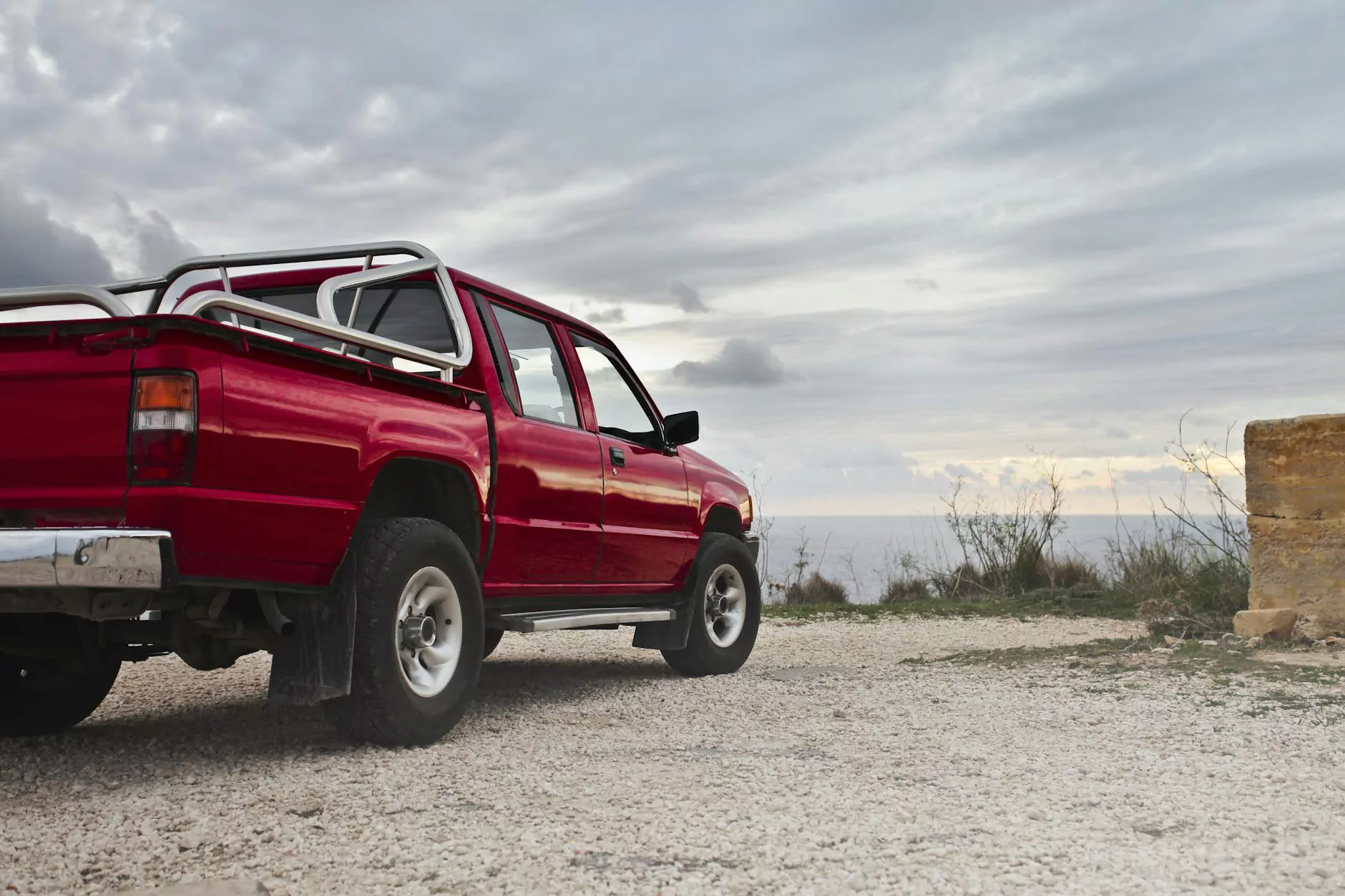 Enhance Performance and Style with High-Quality Wheels
Welcome to Kiwi Steves Hot Rod Shop, your one-stop destination for premium truck and SUV wheels. We specialize in providing top-of-the-line wheels that perfectly match your vehicle's style and performance needs. With a wide selection of options, we guarantee that you'll find the perfect set of wheels to elevate your driving experience.
Premium Wheels for Unmatched Performance
If you're a truck or SUV enthusiast, you understand the importance of having high-performance wheels that can handle any terrain. At Kiwi Steves Hot Rod Shop, we offer a range of premium wheels designed specifically for trucks and SUVs. These wheels are built to withstand the rigors of off-road adventures and provide optimal grip and traction on various surfaces.
Our collection includes wheels made from durable materials such as aluminum alloy, steel, and forged aluminum. These materials offer excellent strength and durability, ensuring that your wheels can handle heavy loads and rough terrains without compromising performance.
Elevate Your Vehicle's Style
Not only do our truck and SUV wheels offer outstanding performance, but they also enhance your vehicle's overall aesthetic appeal. We understand that style is an essential aspect of owning a truck or SUV, and that's why we provide an extensive range of designs to choose from.
Whether you prefer a sleek and modern look or a rugged and aggressive appearance, our wheel collection has something for everyone. From classic five-spoke designs to bold and unique patterns, you'll find wheels that perfectly complement your vehicle's aesthetics and make it stand out on the road.
A Comprehensive Range of Sizes and Finishes
At Kiwi Steves Hot Rod Shop, we understand that every truck and SUV owner has unique preferences when it comes to wheel sizes and finishes. To cater to our diverse customer base, we offer a comprehensive range of sizes and finishes to ensure you find the perfect fit for your vehicle.
Our wheels are available in various diameters, widths, and offsets, allowing you to achieve the desired stance and fitment. Whether you want aggressive, deep-dish wheels or a more flush and subtle look, our selection has got you covered.
Furthermore, we offer a wide array of finishes to suit every style, including chrome, gloss black, matte black, gunmetal, and more. Choose the finish that complements your vehicle's color and personal taste, and watch as it transforms the overall look and feel of your truck or SUV.
A Customized Experience for Every Customer
At Kiwi Steves Hot Rod Shop, we prioritize customer satisfaction above all else. We understand that each customer has unique needs and preferences when it comes to truck and SUV wheels. That's why we offer a personalized and customized experience to ensure you find the perfect wheels that exceed your expectations.
Our knowledgeable staff is always ready to assist you in selecting the right wheels based on your vehicle type, specific requirements, and budget. We provide expert advice and guidance, helping you make an informed decision that aligns with your style and performance goals.
Simplified Ordering and Quick Shipping
Ordering your truck and SUV wheels from Kiwi Steves Hot Rod Shop is a breeze. Simply browse our website, select the wheels that catch your eye, and add them to your cart. Our streamlined checkout process ensures a quick and hassle-free experience.
Once your order is confirmed, our dedicated team ensures prompt shipping and delivery, so you can start enjoying your new wheels in no time. We partner with trusted shipping providers to ensure your wheels arrive safely, regardless of your location.
Unleash the Potential of Your Truck or SUV
Transform your truck or SUV into a head-turning machine with the perfect set of wheels from Kiwi Steves Hot Rod Shop. Whether you're seeking enhanced performance, improved off-road capabilities, or a striking visual upgrade, our wide selection of high-quality wheels has got you covered.
Explore our extensive collection today and unleash the potential of your truck or SUV. Elevate your driving experience with wheels designed for both style and performance. Kiwi Steves Hot Rod Shop - your ultimate destination for top-notch truck and SUV wheels.