Audi Rims, Wheels & Tires | 18 19 20 22 Inch Audi Wheel
May 2, 2021
Automotive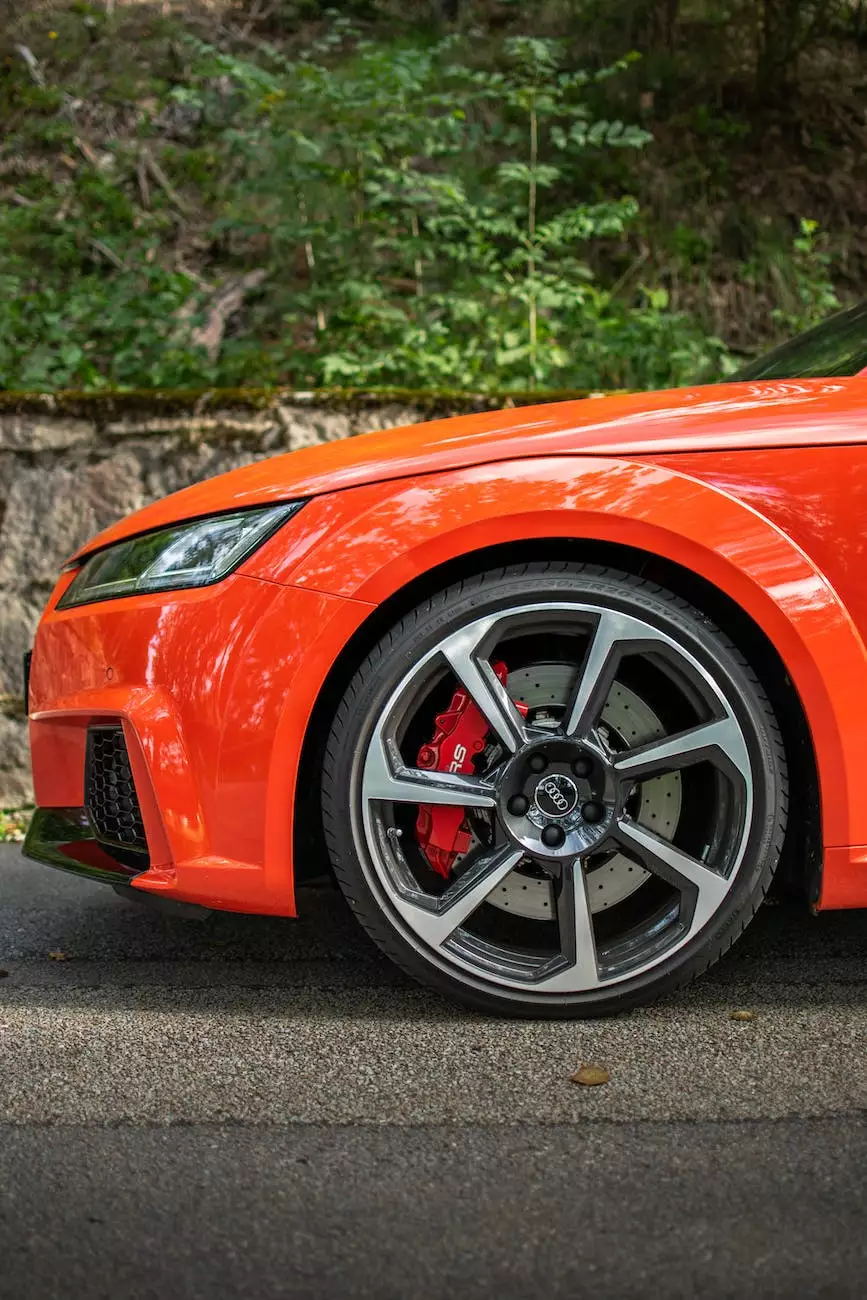 Enhance Your Audi's Performance and Style with Premium Wheels
At Kiwi Steves Hot Rod Shop, we specialize in providing top-notch Audi rims, wheels, and tires. We understand that every Audi owner desires a combination of exceptional performance, eye-catching aesthetics, and unmatched quality. That's why we offer a wide range of 18, 19, 20, and 22-inch wheels specifically designed to meet the needs and preferences of Audi enthusiasts.
Unparalleled Selection of Audi Wheels
Our online store features an extensive collection of Audi wheels to cater to various models and generations. Whether you drive an Audi A3, A4, A6, or Q7, you'll find the perfect set of rims to elevate your vehicle's appearance and overall performance.
18-Inch Audi Wheels
For Audi owners looking for a balance between sportiness and comfort, our 18-inch wheels are an excellent choice. These wheels offer a sleek and elegant design, enhancing your vehicle's style while maintaining a smooth and comfortable ride.
19-Inch Audi Wheels
If you want to add a touch of sophistication and aggression to your Audi, our 19-inch wheels are the ideal option. These wheels provide the perfect balance between style, performance, and handling, giving your Audi a more aggressive stance on the road.
20-Inch Audi Wheels
Take your Audi to the next level with our stunning 20-inch wheels. Designed to make a statement, these wheels offer a blend of boldness and elegance that will turn heads wherever you go. Not only do they enhance the visual appeal of your Audi, but they also provide improved handling and performance.
22-Inch Audi Wheels
If you're looking to make a bold statement and demand attention on the road, our 22-inch wheels are the perfect choice. These larger-sized wheels exude confidence and exclusivity, elevating your Audi's presence to a whole new level.
Uncompromising Quality and Durability
At Kiwi Steves Hot Rod Shop, we prioritize quality and durability above all else. We understand the importance of investing in wheels that not only enhance your Audi's performance but also withstand the test of time.
All our Audi wheels are carefully crafted using premium materials and cutting-edge manufacturing techniques. Each wheel undergoes rigorous testing to ensure it meets the highest standards of quality, strength, and durability. You can trust that your Audi will be equipped with wheels that can handle the demands of everyday driving and beyond.
Audi Tires to Complement Your Wheels
Pair your new Audi wheels with high-performance tires from our extensive selection. We offer a range of top-rated tires that provide excellent grip, responsiveness, and durability. Whether you prefer all-season, summer, or winter tires, we have the perfect match for your Audi.
Shop Audi Rims, Wheels, and Tires at Kiwi Steves Hot Rod Shop
Upgrade your Audi's style and performance with our superior selection of rims, wheels, and tires. Kiwi Steves Hot Rod Shop is your go-to online destination for high-quality Audi accessories. Experience the difference that premium aftermarket wheels can make for your Audi. Browse our collection now and find the perfect set to unleash the full potential of your Audi.
Customer Satisfaction Guaranteed
We take pride in our commitment to customer satisfaction. When you choose Kiwi Steves Hot Rod Shop, you're not just buying wheels; you're investing in exceptional service and support. Our knowledgeable team is here to assist you every step of the way, ensuring you make the right choice for your Audi. Shop with confidence knowing that we offer hassle-free returns and guarantee your complete satisfaction.
Secure Online Ordering and Fast Shipping
Ordering your Audi wheels, rims, and tires from Kiwi Steves Hot Rod Shop is quick and easy. Our secure online platform ensures that your personal information is protected. Plus, we offer fast shipping to get your new wheels on your Audi in no time. Experience the convenience of online shopping and trust Kiwi Steves Hot Rod Shop for all your Audi accessory needs.
Conclusion
Elevate your Audi's performance, style, and appeal with our premium selection of rims, wheels, and tires. Kiwi Steves Hot Rod Shop is your trusted source for top-quality Audi accessories. With our wide range of 18, 19, 20, and 22-inch Audi wheels, you'll find the perfect match to suit your Audi model and personal taste. Shop now and let your Audi stand out on the road.