22x8 LA Wire Wheels Reverse 150-Spoke Straight Lace Chrome Rims
Jan 14, 2020
Automotive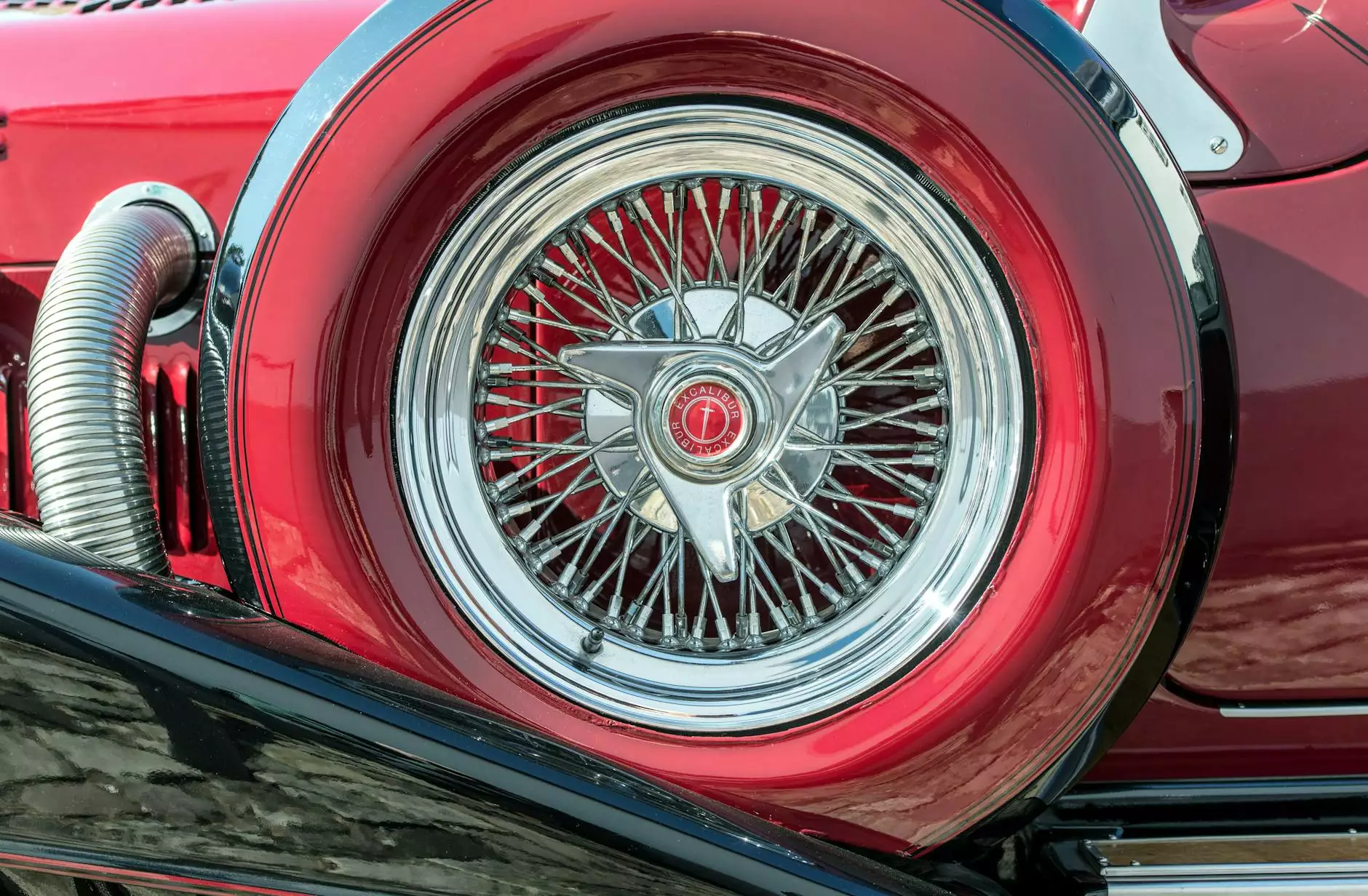 Welcome to Kiwi Steves Hot Rod Shop, your ultimate destination for high-quality auto parts. We take pride in offering the finest selection of wheels, including the outstanding 22x8 LA Wire Wheels Reverse 150-Spoke Straight Lace Chrome Rims. Our goal is to enhance your driving experience and help you stand out with style.
Unparalleled Quality and Design
At Kiwi Steves Hot Rod Shop, we understand that every car enthusiast wants their vehicle to reflect their unique personality. That's why we bring you these exceptional 22x8 LA Wire Wheels. Crafted with utmost precision and attention to detail, these wheels are built to exceed your expectations.
The 150-Spoke Straight Lace design not only adds a touch of elegance but also ensures maximum strength and durability. Constructed from high-quality materials, these rims are made to withstand the test of time. The chrome finish adds a luxurious shine that will turn heads wherever you go.
Enhance Performance and Handling
Not only do our 22x8 LA Wire Wheels enhance the appearance of your vehicle, but they also improve performance and handling. The advanced engineering behind these rims ensures a lightweight construction without compromising strength. This means reduced unsprung weight, allowing for better acceleration, braking, and overall handling.
Experience the thrill of smooth and precise steering, as well as improved traction on the road. The carefully optimized spoke design provides excellent airflow to cool your brake system, enhancing safety and efficiency.
Unmatched Variety and Compatibility
At Kiwi Steves Hot Rod Shop, we understand the importance of finding the perfect fit for your vehicle. That's why our 22x8 LA Wire Wheels are available in various sizes and offsets to accommodate different makes and models. Whether you drive a classic car, muscle car, or modern vehicle, we have the right wheels for you.
Discover the ideal combination of style and function as you explore our extensive collection. From timeless classics to sleek contemporary designs, we offer a wide range of options to suit your preferences. Pair these wheels with our premium tires for a complete upgrade that will transform your driving experience.
Seamless Online Shopping Experience
At Kiwi Steves Hot Rod Shop, we strive to provide our customers with a seamless online shopping experience. Our user-friendly website and intuitive navigation make it easy to find the 22x8 LA Wire Wheels you desire. With just a few clicks, you can select the perfect rims, choose the appropriate size, and place your order.
We understand that prompt delivery is crucial, which is why we offer fast and reliable shipping services. Our team is dedicated to ensuring that your wheels arrive securely packaged and in pristine condition. We value your satisfaction and are here to assist you every step of the way.
Commitment to Customer Satisfaction
When you choose Kiwi Steves Hot Rod Shop, you can trust that you're receiving the highest level of customer service. Our knowledgeable and passionate team is here to answer any questions you may have and guide you towards making the best choice for your vehicle.
We take pride in our reputation for excellence and our commitment to delivering premium products. With our 22x8 LA Wire Wheels, you can effortlessly elevate the appearance and performance of your ride. Explore our collection today and discover why we're the preferred choice for auto enthusiasts worldwide.
Unparalleled quality and design
Enhanced performance and handling
Wide variety and compatibility
Seamless online shopping experience
Commitment to customer satisfaction
Upgrade your vehicle with the remarkable 22x8 LA Wire Wheels Reverse 150-Spoke Straight Lace Chrome Rims. Explore our collection now and experience the difference at Kiwi Steves Hot Rod Shop!