20x8 LA Wire Wheels Standard 150-Spoke Straight Lace Rose Gold Rims
Nov 8, 2020
Automotive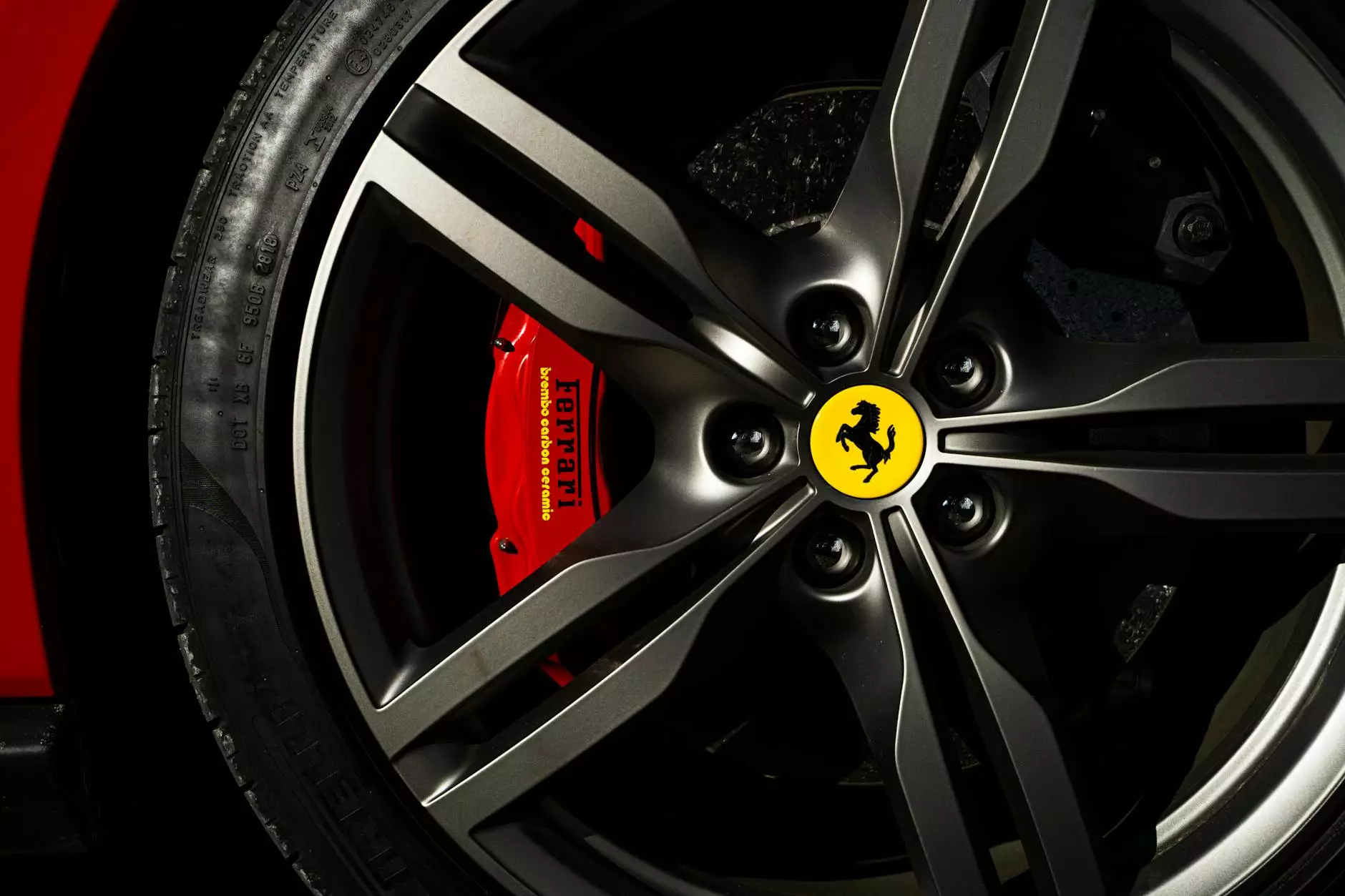 Are you searching for premium-quality wire wheels for your vehicle? Look no further! Kiwi Steves Hot Rod Shop is proud to offer the finest selection of 20x8 LA Wire Wheels, featuring the classic Standard 150-Spoke Straight Lace design in a striking Rose Gold finish.
Enhance Your Vehicle's Style with 20x8 LA Wire Wheels
At Kiwi Steves Hot Rod Shop, we understand that your vehicle's appearance is a reflection of your personal style. That's why we're committed to providing you with top-of-the-line products that allow you to customize and transform your ride. Our 20x8 LA Wire Wheels are meticulously crafted to meet the highest standards of quality, craftsmanship, and performance.
With their elegant and timeless Standard 150-Spoke Straight Lace design, our wire wheels add a touch of sophistication and uniqueness to any vehicle. Whether you own a classic car, a vintage truck, or a modern sports car, these Rose Gold rims will undoubtedly catch everyone's attention.
Unrivaled Durability and Functionality
When it comes to your vehicle's wheels, durability and functionality are key factors to consider. Our 20x8 LA Wire Wheels are engineered to withstand the test of time and deliver exceptional performance on the road.
Constructed from high-quality materials, these rims are designed to handle the stress and demands of everyday driving. They offer excellent weight distribution, ensuring a smooth and balanced ride. Furthermore, their advanced corrosion resistance technology guarantees long-lasting beauty and protection against the elements.
Exquisite Rose Gold Finish
What sets our 20x8 LA Wire Wheels apart from the rest is their stunning Rose Gold finish. This luxurious color adds a touch of glamour and sophistication to your vehicle, making it stand out from the crowd.
Our skilled technicians carefully apply the Rose Gold coating to each wheel, ensuring a flawless and consistent finish. The result is a mesmerizing shine that catches the light and turns heads wherever you go.
Unmatched Customer Satisfaction
At Kiwi Steves Hot Rod Shop, we prioritize customer satisfaction above all else. Our team of seasoned professionals is dedicated to providing you with exceptional service and support throughout your shopping experience.
When you choose our 20x8 LA Wire Wheels, you can rest assured that you're investing in a superior product backed by our commitment to quality. We strive to exceed your expectations and ensure that you're completely satisfied with your purchase.
Upgrade Your Vehicle Today!
Ready to take your vehicle's style to the next level? Visit Kiwi Steves Hot Rod Shop today and explore our exclusive collection of 20x8 LA Wire Wheels with the classic Standard 150-Spoke Straight Lace design in stunning Rose Gold. Enhance the look of your ride and make a statement on the road with our top-notch auto parts and accessories.
Experience the Kiwi Steves Hot Rod Shop difference today. Shop with us and discover why we're the leading destination for automotive enthusiasts and hot rod lovers alike. Don't settle for ordinary; customize your vehicle with extraordinary 20x8 LA Wire Wheels. Visit us now!