20 Artis Forged Wheels Twister Black Machined with Chrome SS Lip Rims
May 11, 2019
Automotive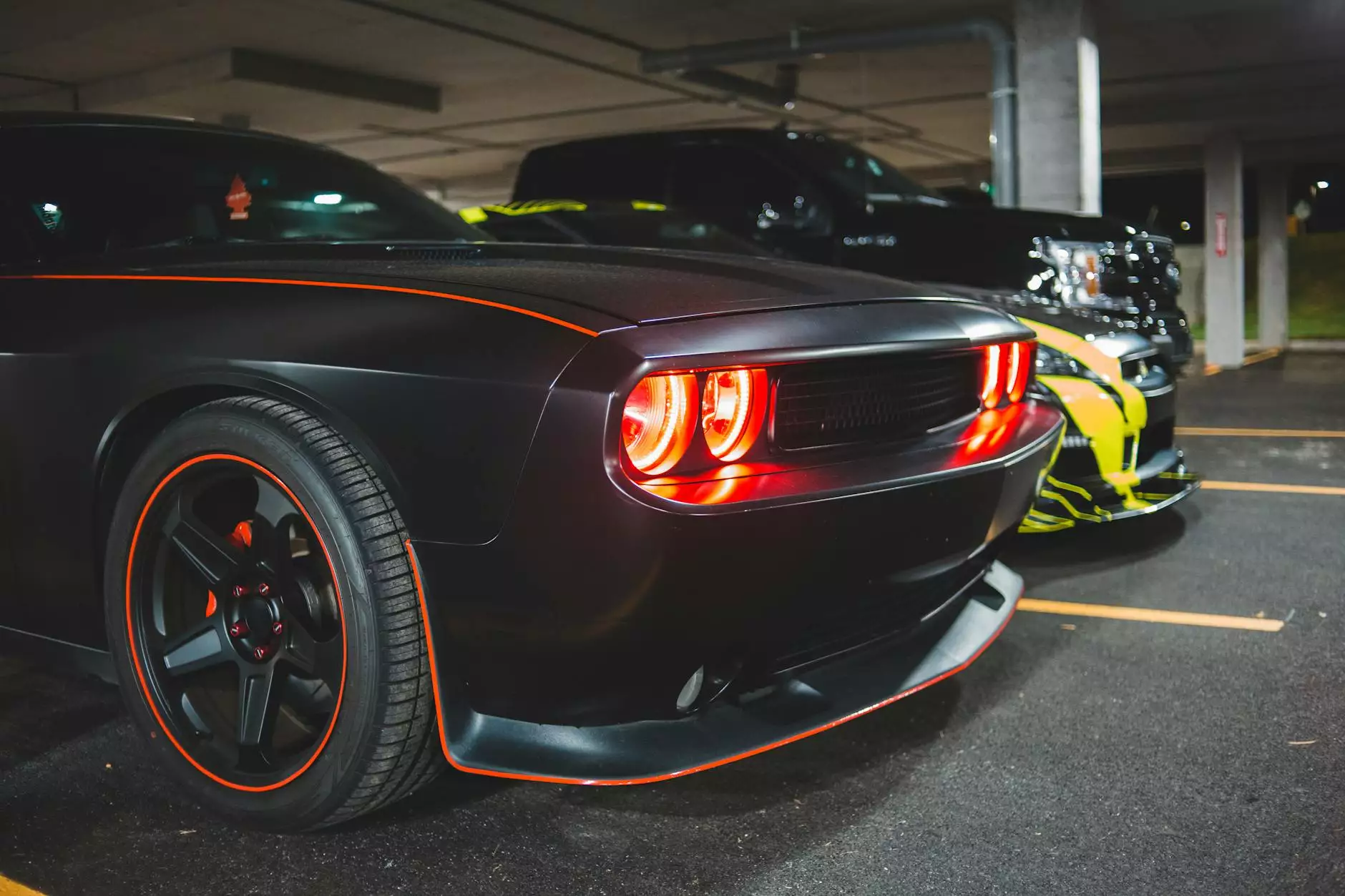 Elevate Your Vehicle with Artis Forged Wheels
Upgrade your ride with the 20 Artis Forged Wheels Twister Black Machined with Chrome SS Lip Rims. Crafted with precision and designed to make a statement, these wheels are the perfect addition to any vehicle. Whether you're looking to enhance the appearance of your car, truck, or SUV, these wheels will not disappoint.
Unmatched Style and Performance
Featuring a sleek black finish and a chrome SS lip, these Artis Forged Wheels offer a unique and stylish look that will turn heads wherever you go. The combination of black and chrome creates a striking contrast that adds an aggressive yet refined touch to your vehicle's overall aesthetics.
But these wheels are not just about looks, they also deliver exceptional performance. Crafted using high-quality materials and advanced manufacturing techniques, they are built to withstand the demands of the road. Whether you're cruising down the highway or tackling rough terrains, these wheels provide the durability and reliability you need.
Experience the Artis Difference
When it comes to aftermarket wheels, Artis is a name you can trust. With years of industry experience and a commitment to excellence, Artis produces some of the finest forged wheels on the market. Their attention to detail, innovative designs, and rigorous quality control ensure that every wheel meets the highest standards.
Key Features
Let's dive into the key features of the 20 Artis Forged Wheels Twister Black Machined with Chrome SS Lip Rims:
Forged Construction: These wheels are made using a forging process that enhances their strength and durability, making them suitable for a range of driving conditions.
Black Machined Finish: The wheels feature a black machined finish that adds depth and dimension to their appearance. The precision machining ensures a flawless surface.
Chrome SS Lip: The chrome SS lip not only adds a touch of luxury but also acts as a protective barrier, guarding the wheels against scratches and chips.
Multiple Size Options: Choose from a variety of sizes to fit your specific vehicle requirements and achieve the perfect fitment.
Easy Installation: These wheels are designed for a straightforward installation process, allowing you to upgrade your vehicle quickly and hassle-free.
Why Choose Kiwi Steves Hot Rod Shop?
At Kiwi Steves Hot Rod Shop, customer satisfaction is our top priority. We understand the importance of quality products and exceptional service. When you choose us, you can expect:
Wide Selection: We offer a wide range of high-quality auto parts and accessories, ensuring that you'll find exactly what you need to customize your vehicle.
Expert Advice: Our team of automotive enthusiasts is dedicated to providing expert guidance and support, helping you make informed decisions.
Competitive Prices: We strive to offer competitive prices without compromising on quality, making it easier for you to upgrade your vehicle within your budget.
Fast Shipping: We understand that you want to enjoy your new wheels as soon as possible. That's why we offer fast and reliable shipping options to get your order to you promptly.
Excellent Customer Service: We are committed to providing outstanding customer service, from pre-purchase inquiries to post-purchase assistance. Your satisfaction is our priority.
Shop Now and Transform Your Vehicle
Don't settle for ordinary. Upgrade your vehicle's appearance with the 20 Artis Forged Wheels Twister Black Machined with Chrome SS Lip Rims. Shop now at Kiwi Steves Hot Rod Shop and take advantage of our extensive selection, competitive prices, and exceptional service. Elevate your ride today!