14x7 Wire Wheels Reverse 100-Spoke Straight Lace Blue Spoke and Nipple with Chrome Lip Rims
Nov 15, 2019
Automotive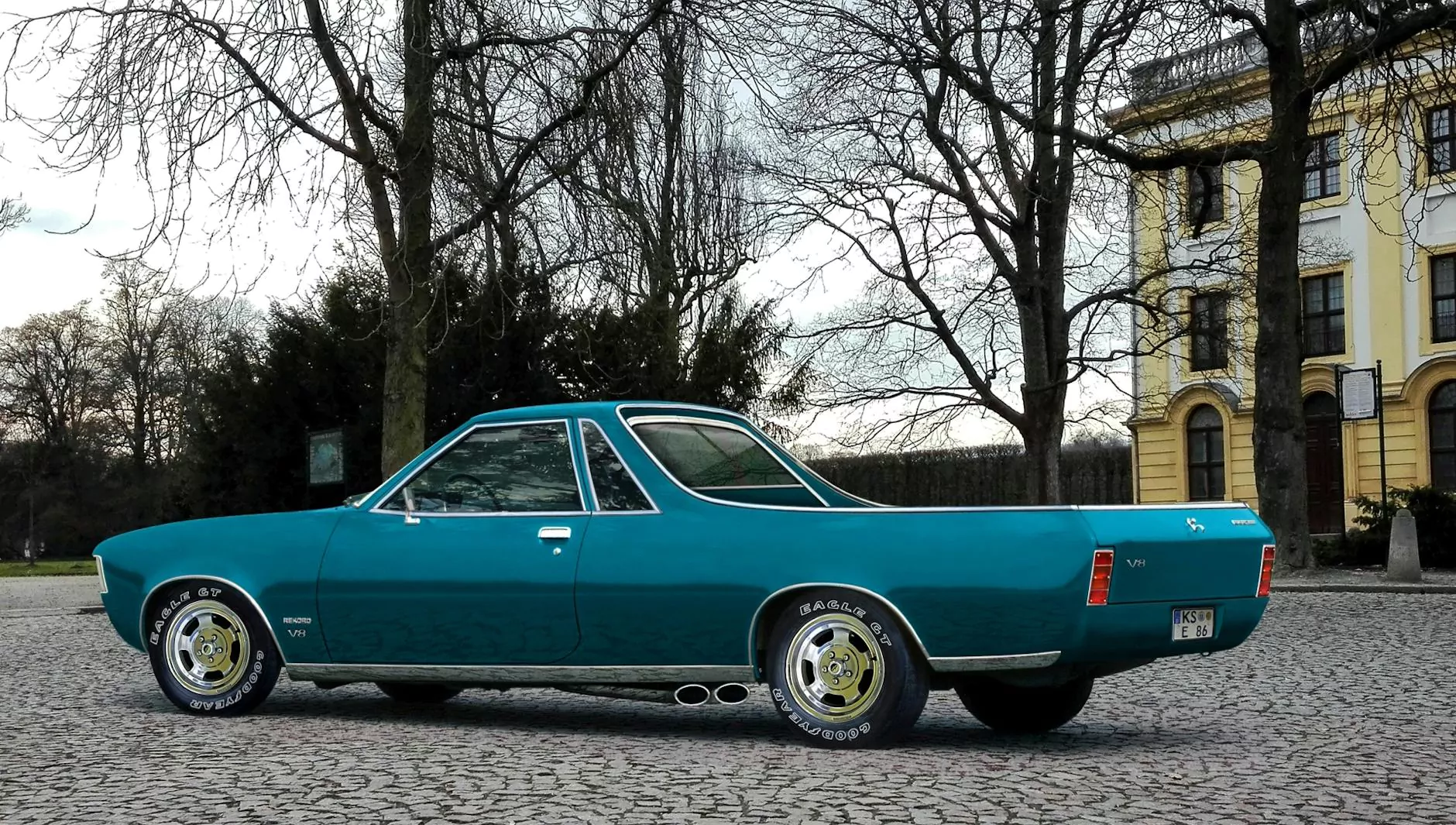 About Kiwi Steves Hot Rod Shop
Welcome to Kiwi Steves Hot Rod Shop, your one-stop destination for top-notch auto parts and accessories. With our commitment to quality and passion for automobiles, we offer a wide range of products to satisfy all your vehicle needs. Whether you're a car enthusiast, a mechanic, or simply looking to enhance the performance and aesthetics of your ride, we have you covered.
Discover the Perfect Wire Wheels for Your Vehicle
When it comes to upgrading your vehicle's style and performance, our 14x7 Wire Wheels Reverse 100-Spoke Straight Lace Blue Spoke and Nipple with Chrome Lip Rims are the ultimate choice. These top-tier wire wheels are designed to elevate the appearance of your car while providing exceptional durability and reliability.
Unmatched Quality and Style
Our 14x7 Wire Wheels boast a visually striking design with their straight lace blue spokes and nipples complemented by the sleek chrome lip rims. These wheels are meticulously crafted to ensure a perfect fit and finish, making them an ideal choice for hot rods, classic cars, and custom builds.
Superior Performance and Durability
Don't just settle for looks – our wire wheels deliver an outstanding performance on the road. Manufactured using high-grade materials, they are built to withstand the demands of various driving conditions. The 100-spoke design provides excellent strength and stability, allowing for confident handling and a smooth ride every time.
Enhance Your Vehicle's Appearance
Add a touch of elegance and uniqueness to your vehicle with our exceptional wire wheels. The straight lace blue spokes and nipples paired with the chrome lip rims create a captivating visual impact that will make heads turn wherever you go. Make your car stand out from the crowd and leave a lasting impression.
Kiwi Steves Hot Rod Shop: Your Trusted Auto Parts Source
At Kiwi Steves Hot Rod Shop, we take pride in offering an extensive range of high-quality auto parts and accessories. We understand the importance of finding the perfect components for your vehicle, which is why we strive to provide exceptional customer service and expert advice.
Wide Selection of Auto Parts and Accessories
Whether you're looking for wire wheels, engine upgrades, suspension kits, or interior accessories, we have everything you need to transform your vehicle. Our vast inventory includes products from renowned brands, ensuring top-notch quality and reliability.
Unparalleled Customer Service
At Kiwi Steves Hot Rod Shop, we are committed to providing an exceptional shopping experience. Our knowledgeable team is dedicated to helping you find the perfect products for your specific needs. We are always just a call or email away, ready to assist you with any inquiries you may have.
Fast and Reliable Shipping
We understand that timely delivery is crucial when it comes to auto parts. That's why we prioritize fast and reliable shipping to ensure your purchase arrives on time and in pristine condition. We work with trusted shipping partners to provide efficient service and complete customer satisfaction.
Upgrade Your Ride with Kiwi Steves Hot Rod Shop
When it comes to enhancing the performance, style, and overall appeal of your vehicle, trust Kiwi Steves Hot Rod Shop to deliver. Browse our extensive collection of premium auto parts and accessories today, and take the first step towards transforming your ride into a true automotive masterpiece.
Shop Now and Unleash Your Vehicle's Potential!