13x7 LA Wire Wheels Reverse 100-Spoke Straight Lace American Gold Spokes with Chrome Nipples and Lip Rims
Sep 18, 2020
Automotive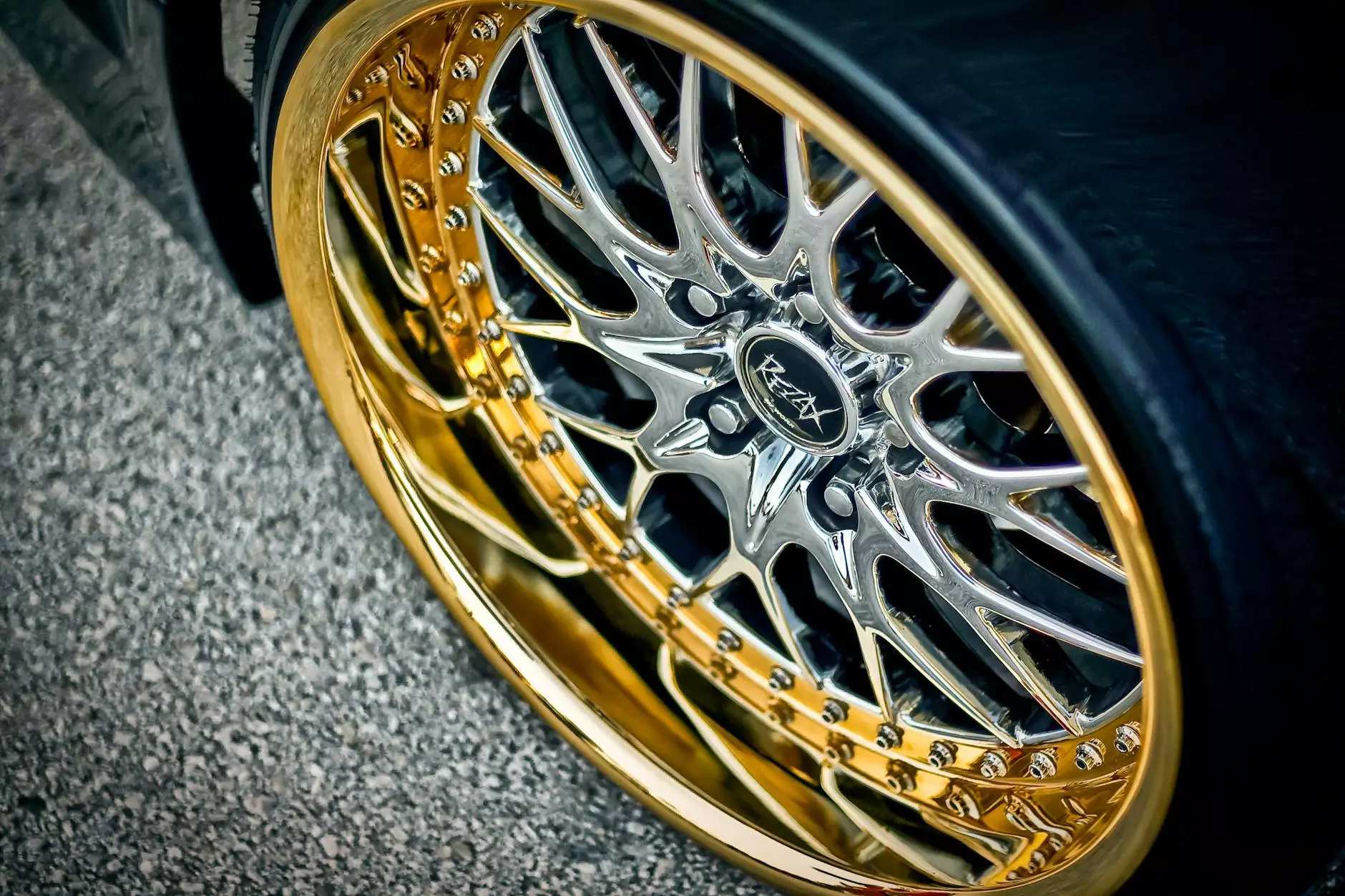 Enhance Your Vehicle's Appearance and Performance
At Kiwi Steves Hot Rod Shop, we understand that customizing your vehicle is an expression of your unique style and personality. That's why we offer a wide range of high-quality automotive parts and accessories, including the exceptional 13x7 LA wire wheels with a reverse 100-spoke straight lace design. Our wheels are designed to not only enhance your vehicle's appearance but also improve its overall performance.
Superior Design and Construction
Our 13x7 LA wire wheels are meticulously crafted using the finest materials to ensure superior strength, durability, and longevity. The American gold spokes add a touch of elegance, while the chrome nipples and lip rims provide a stunning contrast. These wheels are a perfect combination of style and functionality, making them ideal for both classic and modern vehicles.
Optimal Performance on the Road
When it comes to performance, our 13x7 LA wire wheels deliver impressive results. The reverse 100-spoke straight lace design not only adds visual appeal but also allows for optimal weight distribution, ensuring a smoother and more balanced ride. Additionally, our wheels are engineered to provide excellent handling and responsiveness, giving you the ultimate driving experience.
Easy Installation and Compatibility
Installing our 13x7 LA wire wheels is a breeze, thanks to their precise fitment and compatibility with a wide range of vehicles. Whether you own a classic car, a muscle car, or a lowrider, our wheels are designed to seamlessly integrate into your vehicle's existing setup. Rest assured that our wheels meet the highest standards of quality and safety, ensuring a worry-free installation process.
Uncompromising Quality and Customer Satisfaction
At Kiwi Steves Hot Rod Shop, we prioritize customer satisfaction above all else. We are committed to providing products of the highest quality, and our 13x7 LA wire wheels are no exception. They undergo rigorous testing and inspection to guarantee their performance and durability. If you have any questions or concerns about our products, our knowledgeable team is always ready to assist you.
Upgrade Your Vehicle Today
Don't settle for ordinary wheels when you can elevate your vehicle's style and performance with our 13x7 LA wire wheels. Visit Kiwi Steves Hot Rod Shop today and browse our extensive selection of automotive parts and accessories. With our outstanding products and exceptional customer service, we are your go-to destination for all your automotive customization needs. Experience the difference of Kiwi Steves Hot Rod Shop and make a statement on the road.