2017 Audi RS7 Rohana RFX7 21-inch Wheels
Dec 26, 2019
Automotive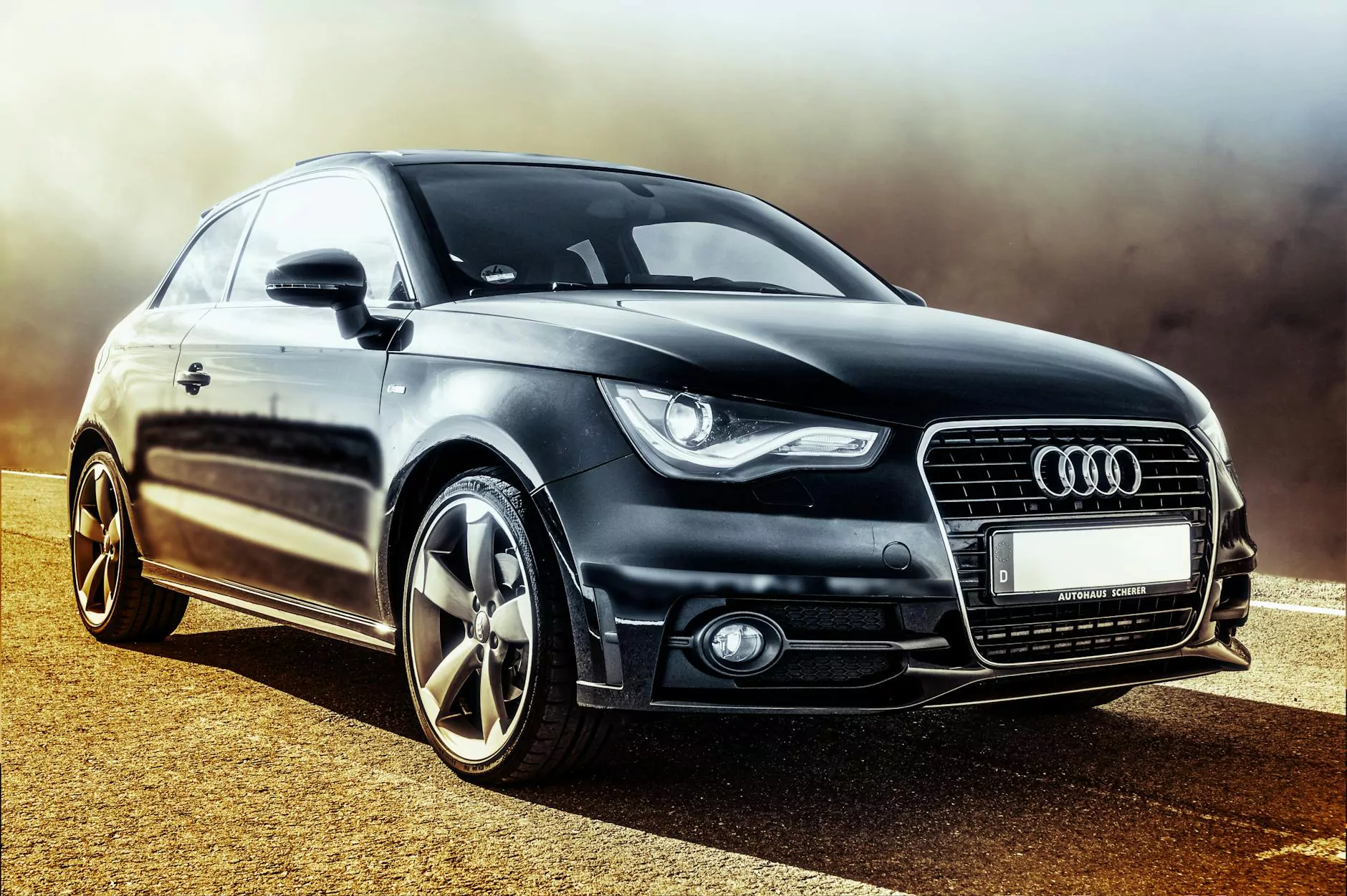 Upgrade your Audi with Style and Performance
Welcome to Kiwi Steves Hot Rod Shop, the ultimate destination for automotive enthusiasts looking to enhance the performance and style of their vehicles. We specialize in providing top-of-the-line auto parts that transform your Audi RS7 into a true masterpiece. In this page, we present the stunning 2017 Audi RS7 equipped with the Rohana RFX7 21-inch Wheels.
Unleash the Power of the Audi RS7
The Audi RS7 is a high-performance luxury sedan that combines cutting-edge technology with breathtaking performance. With its bold design, exceptional handling, and powerful engine, the RS7 offers an unrivaled driving experience. At Kiwi Steves Hot Rod Shop, we believe that every car can be taken to the next level, and the Audi RS7 is no exception.
Enhance Your Wheels with Rohana RFX7 21-inch Wheels
Our featured 2017 Audi RS7 comes equipped with the Rohana RFX7 21-inch Wheels, a perfect complement to its sporty and aggressive nature. These wheels not only enhance the visual appeal of your Audi but also improve its performance. Manufactured with precision and using the highest quality materials, the Rohana RFX7 wheels provide optimal strength, durability, and weight reduction.
Key Features of the Rohana RFX7 21-inch Wheels:
Stylish Design: The RFX7 wheels feature a contemporary and sleek design that adds sophistication to your Audi RS7. Each spoke is uniquely crafted, creating an eye-catching pattern that sets your vehicle apart from the rest.
Superior Performance: Designed with performance in mind, these wheels are engineered to reduce rotational mass, improving acceleration, handling, and overall vehicle dynamics.
Premium Construction: Constructed from high-quality materials, the Rohana RFX7 wheels offer exceptional strength and durability. They are built to withstand the demands of both the street and the track.
Perfect Fitment: Each wheel is meticulously designed to ensure a precise fit and optimal clearance for your Audi RS7. With proper fitment, you can enjoy maximum performance and a seamless integration with your vehicle's suspension system.
Uncompromising Quality and Service
At Kiwi Steves Hot Rod Shop, we pride ourselves on delivering the highest level of customer satisfaction. Our team of experts is passionate about cars and dedicated to providing you with the best products and services in the industry. When you choose us, you can expect:
Expert Advice: Our knowledgeable staff is always available to answer your questions and help you select the right auto parts for your Audi RS7.
Premium Brands: We partner with renowned manufacturers to offer you a wide selection of top-quality products that meet the highest standards of performance and reliability.
Fast Shipping: We understand that time is of the essence. That's why we strive to process and ship your order quickly, ensuring prompt delivery to your doorstep.
Guaranteed Satisfaction: We stand behind the quality of our products. If you are not completely satisfied with your purchase, we offer easy returns and exchanges.
Transform Your Audi RS7 Today
Ready to take your Audi RS7 to new heights? Visit Kiwi Steves Hot Rod Shop and explore our extensive range of premium auto parts, including the Rohana RFX7 21-inch Wheels. With our products, you can unlock the full potential of your vehicle while enjoying unparalleled style and performance.
Don't settle for ordinary. Contact us now and let our experts guide you towards making your Audi RS7 stand out from the crowd. Upgrade your wheels, upgrade your experience!